An approved supplier to the McDonald's System since 1976.
"Every child smiles when given a balloon."
"I've been hosting LSM events for McDonald's, for both McOpCo and Licensee locations, for over 20 years. It's my personal experience that balloons make every event feel like a celebration. When people see the balloon trees full of bright, colorful balloons they know that something special is happening. Every child smiles when given a balloon. Balloons are a fun, inexpensive giveaway, whether at special events of just a quick meal at McDonald's. I feel good about using Creative Balloons because they are eco-friendly. Creative Balloons also provide fast and friendly service."
Christine Laney
Marketing Director
Ice Age Management, Inc dba McDonald's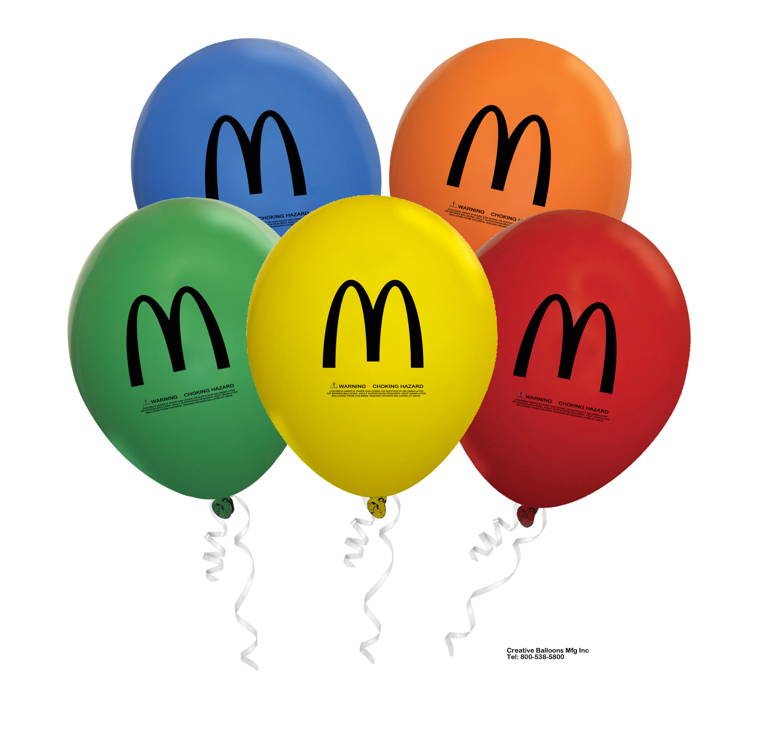 Making McDonald's customers happy since 1976.
Creative Balloons Manufacturing, Inc. has proudly been a nationally approved supplier to the McDonald's U.S. System since 1976. Additionally, we supply international McDonald's stores and approved distributors with our quality products.
Today, we supply corporate-owned stores, owner/operator (O/O) independent stores, LSM (local store marketing) managers with safety-tested and approved balloons and accessories for Grand Openings, Re-Openings, New Menu Promotions, Special Events, and Holiday programs.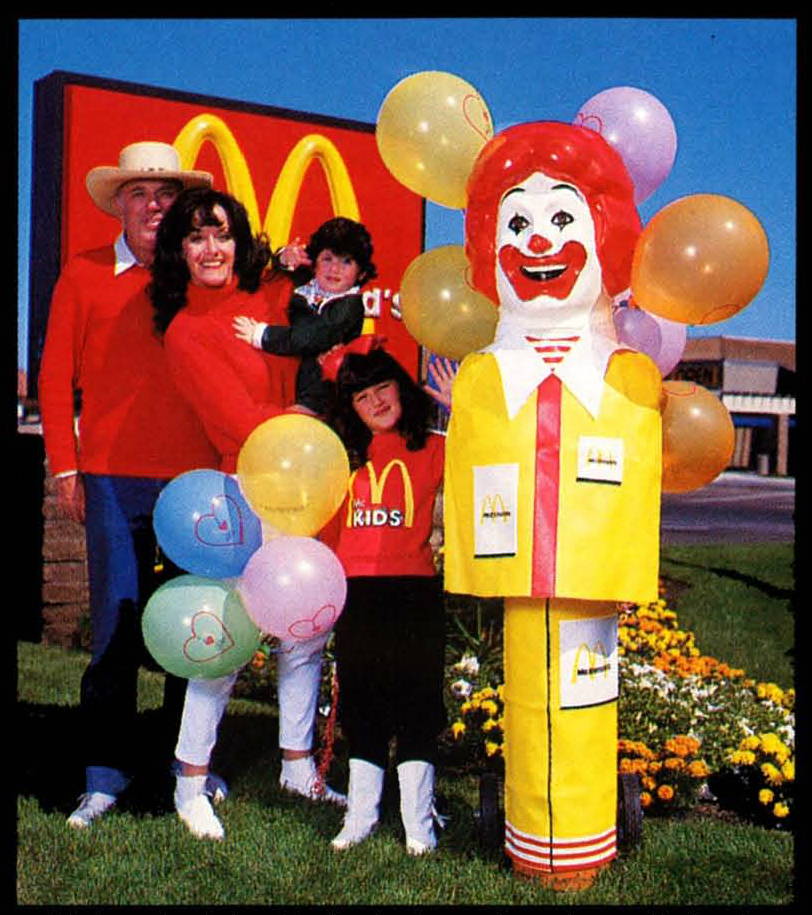 In 1976, Ray Kroc, Founder of McDonald's®, shook the hand of Jules Pollack, the Founder of Creative Balloons Mfg. Inc., congratulating him on his great idea of developing a Balloon Inflating Character™ in the likeness of the Registered Trademark figure, Ronald McDonald®. Mr. Kroc said it reminded him of the days when he was selling multi-mixers.
Ronald McDonald® as a Balloon Inflating Character™, is an attractive promotional vehicle that inflates, seals, and strings logo imprinted advertising balloons in 6-seconds. The sculpted vinyl head and 2-pc. vinyl costume was designed by Suzy Goodman-Pollack.
Jules Pollack introduced the concept of a Balloon-A-Thon® to McDonald's®, and the company staged a nationwide 'Balloons For Muscular Dystrophy' fundraiser for Jerry Lewis and the Kids that raised $1,000,000 for the Labor Day Telethon in 1977.
Balloon-A-Thon® is a Registered Trademark of Creative Balloons Mfg. Inc. and is available for non-profit organizations and companies through a Licensing Arrangement. Contact Creative Balloons Mfg. Fundraising for more information to secure a license to raise money for worthwhile charities and create American jobs nationwide.